If you're thinking of investing in a new website build or looking at a support and maintenance package for your current site, AND started your business less than 4 years ago, then there's never been a better time to take action.
The Small Business Entrepreneur Grants Program (of up to $5,000 in matched funding), is a program from the Queensland Government which… "provides new small businesses access to professional advice and support in the critical early stages of establishing a business."
Here's the kicker though, applications close on the 21st of November 2017. Yep – if you want a piece of the pie, you'll need to submit your application in the next week.
Don't let the tight timeframe hold you back though, we've compiled a quick fact sheet of sorts to help you decide whether or not the grant is worth pursuing for your small business.
Is my business even eligible?
If you can tick all of the criteria below, then YES!
have a business name registered within the last 4 years
have fewer than 20 employees at the time of applying for the grant
have an Australian Business Number (ABN)
be based in Queensland
not be insolvent or have owners/directors that are an undischarged bankrupt.
What can I do with that kind of cash (matched grant funding)?
The umbrella answer is… "to engage a consultant, advisor or business coach for up to 3 months to help establish or develop the business".
The 'advice' of the said consultant, advisor or business coach must fall under 1 or more of the following areas:
professional business, tax, computing, legal or financial (accounting) advice
mentoring/coaching
business and strategic planning
market research and marketing strategies, including branding strategies and social media/digital strategies.
So if you're looking to use the grant funding on a new website or support package, Five by Five would be your digital strategist and help establish or develop your new small business with high performing, great looking new website and/or continuous support package.
What do I need to focus on in my application to have the best chance of getting the grant?
In addition to meeting the eligibility criteria, the official grant information website states that applications will be prioritised based on:
the extent to which the service will support establishment and development of the business
the extent to which the service will enhance the owner's skills and abilities
potential business improvements
value for money.
How do I apply?
For the potential of receiving up to $5,000 of matched funding in cold hard cash, the application process is unbelievably super straightforward.
Are you ready for it… ? You'll need to complete the online application form and attach supporting documentation (quote for intended product or service). Yep – that's it. The hardest part will mostly likely be getting a quote in such a short period from your anticipated supplier.
And… Queue 5X5 to the rescue!
Below you'll find info on two options we offer that you can cash in on with the grant.
New website design and build – click here to compete the Website Briefing Form. Upon completion of the form, we'll be in touch within the next 24 hours with a customised new website build quote for your business.
Website support and maintenance package – click here to view our Website Care Package brochure. Our package takes care of the hosting, support and maintenance of your current WordPress site. After perusing the brochure, if this package is something of interest, please let us know and we'll be in touch within the next 24 hours with a customised package quote for your business (over 24 months).
In conclusion, even with the tight timeframe to get your application in, the benefits way outweigh the time and effort needed to throw your hat in the ring.
We'll help with the hardest part – getting a solid, credible quote. Leaving you to fill in the form, attach the quote and click 'send'!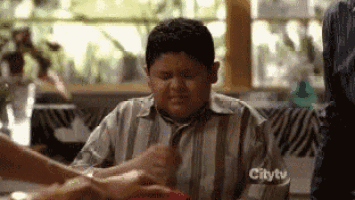 For more info and to apply for the grant: CLICK HERE.
We hope this was helpful! If you have any questions or want some further info on a quote for your application, just sing out – we'll be happy to help if we can.