If you're thinking of investing in a new website build or looking at a support and maintenance package for your current site, there's never been a better time to take action.
The Small Business Digital Grant (of up to $10,000 in matched funding), is a program from the Queensland Government which… "provides small businesses with access to digital technologies and services to enable them to work smarter, engage with the global economy and make the most of online business opportunities arising from digital disruption."
Here's the kicker though, applications close on the 11th of April 2018. Yep – if you want a piece of the pie,you'll need to submit your application in the next 3 weeks. That's 3 weeks to plan your project, get a quote, review and tweak the quote if needed then complete the application process. Eeeek!
Don't let the tight timeframe hold you back though, we've compiled a quick 'fact sheet' of sorts to help you decide whether or not the grant is worth pursuing for your business. And if it is, what you need to do to secure the best chance of getting the 'approved' stamp! 

And… we'll even put a rush on getting a customised quote together for you and your project. 

We've had huge success with previous clients securing the grant funding, so give it a go. You've got nothing to lose and up to $10,000 to gain!
Is my business even eligible?
If you can tick all of the criteria below, then YES!
have fewer than 20 employees at the time of applying for the grant
have an Australian Business Number (ABN) and be registered for GST
be based in Queensland
have a turnover of $2 million or less in the last financial year
declare if any owners or directors of the business are an undischarged bankrupt or insolvent.
What can I do with that kind of cash (matched grant funding)?
The umbrella answer is… "anything digital that helps grow your small business". This includes a new website build (design & development), website updates (including support & maintenance), social media campaigns, web or blog content (copywriting)."
As long as the intended use falls under one of the below five areas, you should be good:
Digital marketing and social media (new website build or updates)
Content (copywriting)
Receiving payments or selling online (e-commerce)
Specialised technology or software (business specific)
Planning and advice or training (digital courses and consulting)
What do I need to focus on in my application to have the best chance of getting the grant?
In addition to meeting the eligibility criteria, the official grant information website states that applications will be prioritised based on:
the impact the digital technology or service will have on the business (measured by revenue growth, increase in gross profit, time savings, employment outcomes)
the extent to which the digital technology or service will enhance the digital capabilities of the business to make the business more competitive
the potential and likelihood the activity will deliver jobs growth
value for money
How do I apply?
For the potential of receiving up to $10,000 of matched funding in cold hard cash, the application is unbelievably super straightforward.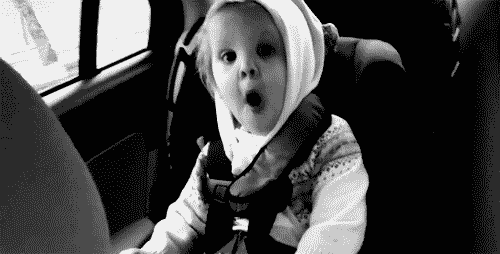 Are you ready for it… ? You'll need to complete the online application form and attach supporting documentation (quote for intended product or service). Yep – that's it. The hardest part will mostly likely be getting a quote in such a short period from your anticipated supplier.
And… Queue 5X5 to the rescue!
Below you'll find info on two options we offer that you can cash in on with the grant.
New website design and build – click here to compete the Website Briefing Form. Upon completion of the form, we'll be in touch within the next 24 hours with a customised new website build quote for your business.
Website support and maintenance package – click here to view our Website Care Package brochure. Our package takes care of the hosting, support and maintenance of your current WordPress site. After perusing the brochure, if this package is something of interest, please let us know and we'll be in touch within the next 24 hours with a customised package quote for your business (over 24 months).
In conclusion, even with the tight timeframe to get your application in, the benefits way outweigh the time and effort needed to throw your hat in the ring.
We'll help with the hardest part – getting a solid, credible quote. Leaving you to fill in the form, attach the quote and click 'send'!

For more info and to apply for the grant: CLICK HERE.
We hope this was helpful! If you have any questions or want some further info on a quote for your application, just sing out – we'll be happy to help if we can.